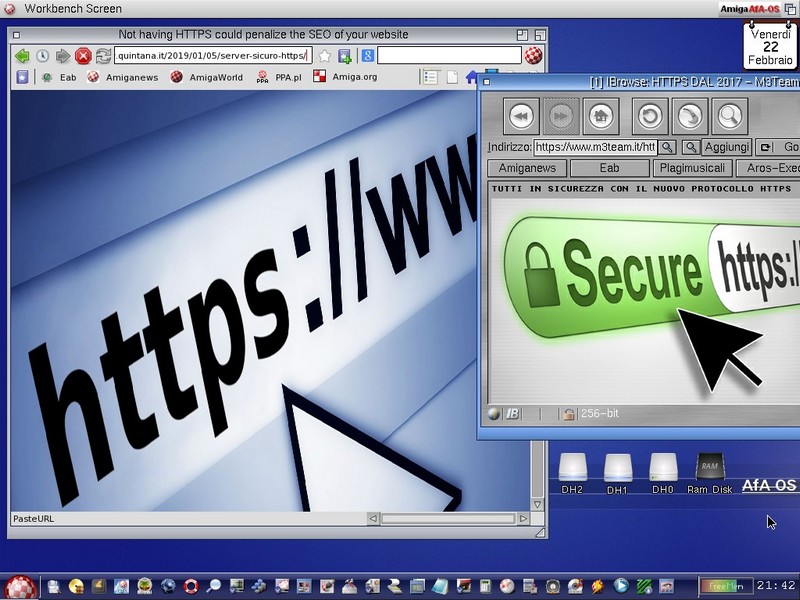 Author: AmiSSL Open Source Team
AmiSSL:
Nuova major release aggiornata con la piena compatibilità con OpenSSL 3.0, che include importanti correzioni per la sicurezza, un client HTTP(S) integrato dotato dei più recenti cifrari di crittografia oggi richiesti per connettersi ai moderni servizi basati su SSL, come HTTPS e SSH.
AmiSSL v5.5
:
Download
Changes:
- Updated OpenSSL backend to full compatibility with the latest OpenSSL 3.0.7 (1.11.2022) version, which includes:
- Added RIPEMD160 to the default provider.
- Fixed regressions introduced in 3.0.6 version.
- Fixed two buffer overflows in punycode decoding functions. ([CVE-2022-3786]) and ([CVE-2022-3602])
- Improved and simplified random number seeding routines.
- The AMISSL_NO_STATIC_FUNCTIONS preprocessor symbol has been added to the SDK, mainly for use with VBCC (see SDK documentation - #66).