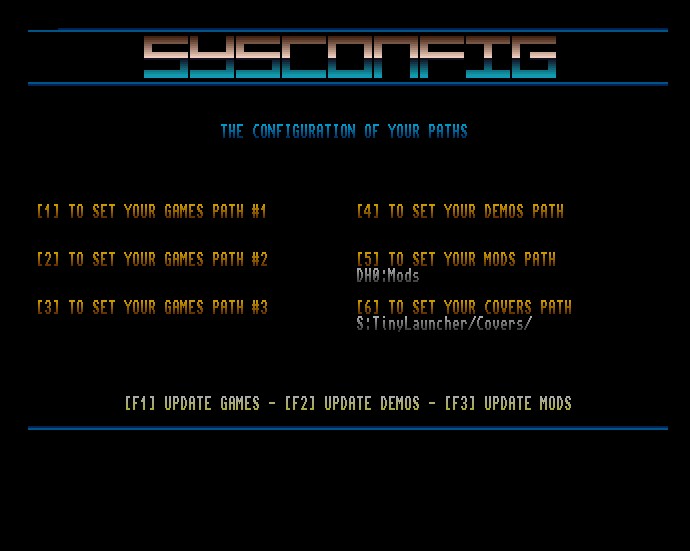 WHDLoad Game Launcher v0.6.1
:
Download
WHDLoad Game Launcher
: Creare WHDLoad .hdf e un HardFile con giochi da utilizzare negli emulatori UAE
Queste le migliorie delle ultime beta:
- Replaced RequestChoice selector with ABS (Amiga Boot Selector)
- ABS
http://ohmygibs.free.fr/ohmygibs/Amiga_ ... ector.html
- ABS gives a much better user experience
- ABS has joystick and keyboard support
- Moved bulk of the startup script to ARexx.
- WHDLoad options from .info ToolTypes - using rexxtricks.library.
- Saving of WHDLoad options to .tooltypes file for each slave.